Key Notes
The Net of Competences: An Innovative Framework for Prior Learning Assessment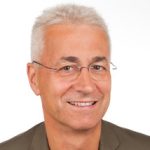 Alexander Kaiser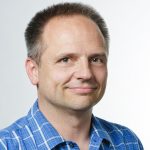 WU Vienna University of Economics and Business (Austria)
Andreas Schnider
University College of Teacher Education Vienna (Austria)
More ...
The European Qualification Framework puts a strong emphasis on lifelong learning. But, if learning happens outside of institutions and knowledge is mainly acquired experientially, how can we assess the informal and non-formal learning outcomes; in other words, how can we identify and validate tacit knowledge and competences? Moreover, how can the society ensure that professionals adhere to high standards, even if they have not gone through formal education? In discussing these questions, we outline the theoretical foundations for the development of a framework that should support the assessment of non-formal and informal learning outcomes and professional competences, paying a particular focus on the trade and craft sector in Austria. In so doing, we build a conceptual bridge between the European competence perspective and the American Occupational Information Network (O*Net). We synthesize these approaches as grounds for a conceptual framework. Upon completion, this shall translate into a tool which allows for matching individual competences with professional requirements, and thereby ensure that high standards of quality are maintained. We outline a knowledge perspective on the assessment of learning outcomes and professional competences. Subsequently, we describe the validation of prior learning and demonstrate how our framework can guide assessed and assessors through this process.
Alexander Kaiser is professor at the Institute for Information Business at the Vienna University of Economics and Business, head of the research group "Knowledge-based Management", deputy department head of the Department of Information Processing and Process Management and of the Institute of Information Economics. Furthermore, he is founder and head of WaVe – Centre for Vocation Coaching. His research interests are knowledge-based management, vision development and organizational learning.
Andreas Schnider is professor of Religious Education at University College of Teacher Education Vienna and Chairman of the Quality Assurance Council for Pedagogy Education on behalf of the Ministry of Education, Science and Research
[collapse]
KM in SMEs in the Age of Digitalization: Now more than ever
Susanne Durst
University of Skövde (Sweden)
More ...
Digitalization is here to stay; thus, any organization has to find its path forward. To properly address the opportunities and challenges ahead, there is a high relevance of both the development of new sets of skills and competencies and of retraining. At the same time, there is an increasing number of functions (and jobs) that have a high (technical) potential for automation by adapting new technologies. This situation calls for new ways of gaining access to knowledge as quickly as possible but also for a reconsideration of relevant knowledge. Knowledge Management (KM) appears to be useful for helping organizations and its members transform into their new roles and positions. In fact, it is argued that KM should play an even stronger role in organizations to address the opportunities and challenges ahead. Against this background, the talk by Susanne Durst will address in more depth the implications of digitalization for KM strategies in general and selected KM processes in particular such as knowledge creation and knowledge retention. The talk will also include a brief discussion about the term digitalization and related terms to not confuse matters further. The discussion will be conducted from the viewpoint of small and medium-sized enterprises (SMEs).
Susanne Durst, Full Professor of Business Administration, University of Skövde (Sweden), she is also appointed as visiting professor at University West (Sweden) and the Universidad del Pacífico (Peru).
Susanne Durst is also the leader of the research specialization knowledge, innovation and marketing (KIM) at the School of Business at the University of Skövde. Her research interests include small business management, SME business transfers, knowledge (risk) management, and corporate governance. She has been conducting several national and international research projects on knowledge management, SME business transfers, marketing, corporate governance, and innovation management. Her work has been recognized through different awards and has been published in international peer-reviewed journals.
[collapse]
Knowledge Management for or against Industrial Fake News!?
Wilfried Sihn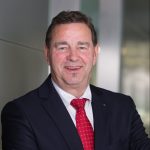 Vienna University of Technology (Austria) & Fraunhofer Austria
(Photo (c) Paparazzo Christian)
More ...
Knowledge Management (KM) processes dynamically exploit existing- and explore new knowledge in various forms and different maturity levels. The success of Industry 4.0 is strongly depends on extracting quality knowledge and smart information from (Big) data in highly automated man-machine settings in near real-time. Hence, KM should enhance developing and protecting human-machine collective intelligence across manufacturing enterprises and in particular smart factories. The critical questions is whether KM produces imperfect actionable information and mis-knowledge. If so, is it anymore an enabler or rather a hindrance to Industry 4.0? In other words, is KM 4.0 against or for "Industrial Fake News"?
In September 2004 Univ. Prof. Dr. Ing. DI Prof eh. Dr. h.c. Wilfried Sihn joined the TU Wien as a professor for industrial and system engineering at the Institute of Management Sciences and has since been head of this Institute twice, according to rotation. In November 2008, he was appointed Managing Director of the newly founded Fraunhofer Austria Research GmbH and manages the Division Production and Logistics Management in Vienna.
He has been active in the field of applied research for more than 30 years now, taking part in more than 300 industrial projects. His areas of expertise include production management, corporate organization, enterprise logistics, factory planning, order management, life-cycle management, maintenance, modelling and simulation, and business process reengineering. His current focus is on implementing Industry 4.0 concepts, such as Smart Maintenance.
Besides being part of advisory and administrative boards, he also holds several positions in various organizations, e.g. board member of the International Federation of Production Research (IFPR) as well as the German Chamber of Commerce (DHK) in Vienna, member of the European Academy for Industrial Management (AIM) and Fellow Member of the International Academy for Production Engineering (CIRP).
[collapse]
The clash of the knowledge economy with conventional economic theory
Johann Kinghorn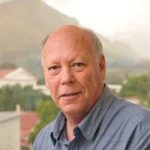 Stellenbosch University (South Africa)
More ...
Increasingly, and legitimately so, the alarm bells of unemployment (particularly youth) in the the 4th industrial revolution are ringing. This goes hand in hand with the undeniably growing gap in wealth distribution (Pickety) when the globe is observed without the distortions of national boundaries. Flat out denials or superficial "solutions" (such as retraining, a shift to services, the promise of new types of work) draw attention away from the root problem that conventional economic theories and models have lost their explanatory value in the knowledge economy.
Where has economic theory derailed? Some revision of economic theory is needed.
This keynote traces the genesis of the industrial economic paradigm in the work of John Locke (expressed in the theoretical principles of 'property' and 'labor'), and (briefly) their infusion into economic theory by Smith, Mills and Marx up to the point of the universal acceptance of the principle of the Labour Theory of Value. This is followed by an analysis which shows the relentless and irrevocable replacement of labour by knowledge as the productive principle of economies, as the industrial economy advanced from mechanisation to automation and now (in Industry 4) to automation of automation.
The process is characterised by the continuous replacement of labour by autonomous machines, now increasingly imbued with higher capacities of self-determination. Therein lies the essence of the knowledge economy: it is the production system which results in the delegation of scientifically constructed knowledge into vehicles of non-human activation. In economic theoretical terms, 'capital intensive' means 'knowledge intensive'.
While the gravity of economic production has shifted from 'labor' to knowledge, the principle that governs the sharing of the proceeds of the economy has steadfastly remained: 'labor'. Through multiple accelerators over time (Marxist-Leninist societal ideologies, post-WWII welfare plans in Europe, bureaucratisation of organisations, MBA programmes and populist politics, among others) the belief system of labour being the passport to value sharing has entrenched itself into the DNA of western societies. It is on this premise that the "middle class" exists.
All the while, though, 'labor's' share of economic value is decreasing. The first rumblings of the middle class under threat can be heard around the world (politically embodied in the "far right"). Equally, the middle class is losing out on 'property' as physical property is receding in value relative to "intellectual" property (embodied in the Amazons of contemporary business).
Short Bio:
Graduate of the universities of Pretoria, Stellenbosch and Tübingen, in the fields of Economics, Classical Languages, and Hermeneutical Metaphysics.
Recipient of the German DAAD scholarship and later the Von Humboldt Research Stipendium, the South African Human Research Council research award, and the United States International Visitors Program.
Co-founder of the Centre for Knowledge Dynamics and Decisionmaking (1986) and Director from 1991 to 2011. Founder of the Department of Information Systems in 2000 and Chair until 2011. Initiated the Masters programme in Knowledge Management and Dynamics in 1999 attracting students from 10 countries in South and Eastern Africa. In the field of Knowledge Management supervised 7 PhD's and more than 80 Masters theses.
Current fields of interest: Knowledge Economy, Organisational Sensemaking and Knowledge Theory. 
[collapse]
Leonardo da Vinci – Accumulating Knowledge and Learning from How He Thought
Peter Sharp


Regent's University London (United Kingdom)
More ...
In the 500th anniversary of the death of one of the greatest thinkers that has graced the Earth there will, no doubt, be an enormous amount written about the genius and inspiration of Leonardo da Vinci. But one issue worth reflecting on relating to this great man, is what we can learn from him from how he accumulated knowledge and thought.
This keynote will illustrate some principles about how Leonardo da Vinci accumulated knowledge and thought creatively. It gives examples and insights about how he did this when he was alive. This keynote then applies these principles to different areas of life including business, pastimes, individual personal development and learning. Delegates will be invited to consider these principles and apply them in their own area of expertise and interest.
Peter obtained his PhD in Knowledge Management in 2 years in 2003 using an action research methodology to devise and apply his KM method – MaKE. Prior to this he obtained a BA Modern History (Oxon), MSc Computing Science and qualified and worked a solicitor in the City of London. Since then he has gained distinction in Postgraduate Certificates in Higher and Professional Education and Doctoral Supervision.
For the last 16 years, Peter has taught, trained, coached, researched, and written in in a wide variety of forums in Higher Education, Businesses, and Charities in his areas of specialism. These include: KM; Postgraduate and PhD supervision; learning in organisations; personal development; life coaching; and creative thinking/art.
For some recent online insight see
http://knowledgelearningpd.wordpress.com
[collapse]
How digitalization and industry 4.0 changes the work environment – the logistics example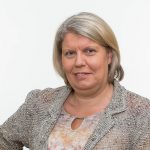 Gaby Neumann
Technical University of Applied Sciences Wildau (Germany)
(Photo (c) Uwe Voelkner)
More ...
The current age of digitalization and industry 4.0 seems to be very much technology-driven. There is a lot of focus on machine-to-machine communication, sensor networks, machine learning, autonomous vehicles and other technological advancements. On the other hand, main criticism on digitalization refers to the warning of a significant loss of jobs challenging society. At the same time, the labor market suffers from a lack of qualified people; there is a strong competition for talent at all levels.
The keynote will analyze latest technological advancements with regard to changes to job profiles and in the work environment. Will digitalization and industry 4.0 rather destroy jobs or open up the labour market to a wider range of people, i.e. people with special needs, instead? To what extent do industry 4.0 technologies provide new opportunities for assisting people in better performing in their work environment? Do technological advancements might help in achieving inclusion at the workplace and reduce barriers in inclusive employment? To illustrate discussions the logistics sector is used as example in order to raise issues, base ideas and encourage for critical but not technophobic thinking.
Gaby Neumann is Professor in Engineering Logistics at the Technical University of Applied Sciences Wildau (near Berlin). Her current activities and research interests are amongst others linked to fields like problem solving and knowledge management in logistics, logistics simulation and planning, technology-based logistics learning and logistics didactics, and ergonomic workplace design and human-technology interaction in logistics. She has widely published in those fields, regularly presents related research papers at national and international conferences, and contributes to international programme committees.
[collapse]